Hello All! I'm up today over at Art Anthology! Today I am sharing a sweet little canvas using lots of my very favorite things! Just look at all the beautiful Art Anthology I pulled out to start with!
To get started I added a bit of tissue paper to my canvas just to add a bit of texture, I really want the canvas to remain pretty smooth....
Now a touch of Colorations and poof a great background to start playing with!
A bit of Embossing for the tiniest bit of texture :)
Next I had some fun with a stencil!
Then it was time for the fun yet easy part! Painting by numbers (without the numbers of coarse).
Here is a look at the final product :)
Thanks so much for stopping by today! I hope that I have inspired you to try something simple to keep you creating something beautiful! If you do get crafty please share you projects with us over on the Art Anthology Facebook Page we would love to see them!!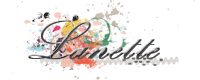 Colorations Spray- Heart, Timeless, Lark & Raider
Velvet Paint- Cotton Candy, Shamrock, Tango, Orchid, Lemon Tart & Kona
Sorbet Paint- Chocolate,Buttercream, Evergreen,& Big Dip O' Ruby
Dimensional Crystal- Java, Amethyst, Peony, Mermaid Splash, Red Corvette, Fairy, Sunbeam & Blizzard