Hello All!
Today I am up over at
Art Anthology
and let me tell you I have a super fun canvas to share!! But first let me give you a bit of a back story.....
As you may know Earth Day was founded in 1970 as a day of education about environmental issues, Earth Day is now a globally celebrated holiday that is sometimes extended into Earth Week, a full seven days of events focused on green awareness. So in honor of Earth Day our theme this month over at Art
Anthology
is Recycling!
Now that's easy right…? Well yes and no, I wanted to do something different not my same old re-purpose reuse recycling. So I picked something strange, something bad for the environment and something that I need to stop bringing home. So what did I use?
Yep! I used plastic shopping bags to make my canvas.

Now I will admit that when I started I thought I was making rolled roses for a pretty spring themed project.
As you can see I started by ripping the bags into long strips. I then glued them to the center of a paper circle. From there I just rolled, twisted and glued. They ended up looking like this:
While my roses dried I went to work on my canvas adding doilies, mesh and heavy gesso for lots of yummy texture! Then I used so more

Art Anthology Colorations Spray to create my landscape. This is what it looked like when I went to bed.
I woke up looked at my canvas and I really was NOT feeling my roses, so I walked away and started to plan my next project. a few days went by and nothing I had no idea, but then something happened. My girls wanted to watch the Lorax and that's when it hit me! Sitting there watching a movie I've seen more than a hundred times, it just clicked!

I didn't make roses I made Truffula Trees!

That night thanks to Dr. Seuss I finished my canvas.
So this Earth Day (and everyday) I will try to keep this quote in mind and strive to make some greener choices. But hey if I slip up and bring home more plastic bags at least I know I can make some pretty trees!
Thanks so much for stopping by today!
If you liked my r
ecycling project hop on over to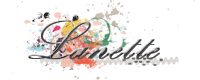 Other Products Used: Bo Bunny Doilies, White Mesh, Faber Castell Pitt Markers, Heavy Gesso, Acrylic Black Paint, Prima Stamps, Decoupage, Hot Glue and some Plastic Shopping Bags.