I was a little surprised to find the adorable Family Man Collection from Echo Park in my 3 Scrappy Boys Kit, after all its January I just took down my tree. So I put it to the side and thought about it and the more I did I realized this was a blessing!
I always forget Fathers Day; I'm always picking up a card the day before or even the day of.

May and June are just so crazy for us with birthdays sometimes I forget… sad I know.

But not this year! Thanks 3 Scrappy Boys. This year I'm ready, because this year I made this cute picture frame with a matching card!
I embellished the picture frame using the pattern paper from Echo Park's- Family Man Collection, that I turned in to rosettes, you know I love them!
Thanks for stopping by today!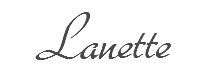 Products Used: Echo Park- Family Man Collection Cardstock & Stickers, Tim Holts Rosette Die & Distress Ink